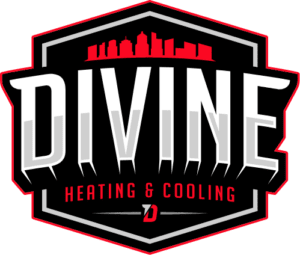 (503) 658-9487
Divine Heating & Cooling
15045 SE 94th Avenue
Clackamas, OR 97015
Air Conditioner Installation and Replacement
Should you get a new air conditioner or keep the old one? As a homeowner, you'll have to answer that question at some point—and it's not always an easy decision. On average, cooling units last 10 to 15 years with good maintenance.
Besides age, here are some signs it's time to get a new AC:
High energy or repair costs
High humidity levels
Insufficient cooling
Like an old car that you have to keep taking to the shop, an air conditioner that frequently breaks down is likely ready for retirement. Repair costs add up quickly. At some point, it may be more cost-effective to upgrade.
Our team at Divine Heating & Cooling will work closely with you to find a cooling solution that fits your home and budget. With the finest equipment and a team of qualified HVAC experts, we're ready to deliver a product that exceeds your expectations.
Be sure to ask about our flexible financing solutions designed to meet your specific needs. Purchase the HVAC system your family deserves today.
What Is a Good SEER Rating?
The term SEER stands for seasonal energy efficiency ratio. It measures how much energy your air conditioning system uses to operate. The higher the SEER number, the more efficiently your air conditioner will run.
Clackamas Air Conditioner Repairs
A comfortable home is a perfect antidote to the hot summers we experience in Oregon. That's why air conditioning problems can place a major burden on your household.
Here are some signs your cooling equipment needs repair:
System short-cycles or won't turn on
Layers of frost (freeze-ups)
Odd noises or smells
Don't delay if you think there's a problem with your system. Call Divine Heating & Cooling today and schedule an appointment. You can expect a prompt response.
Our specialists have years of experience and regularly train on new equipment—we're problem-solving experts. Additionally, all of our repairs come with accurate quotes and excellent warranties.
Air Conditioner Maintenance
Every spring, remember to schedule a check-up for your air conditioner. That way, your cooling equipment can run at peak performance all summer. Check the owner's manual—it likely requires regular maintenance to keep the warranty valid on your air conditioning equipment.
Here are just a few of the vital maintenance tasks a technician needs to perform on your AC:
Inspect for and replace broken parts
Measure refrigerant levels for leakage
Clean evaporator coils, fins, and condensate drain
Maintenance has many benefits. It keeps your air conditioner clean and fully operational. It also gives our HVAC specialists a chance to fix minor malfunctions before they become major issues—like an expensive part replacement.
Call today to schedule your check-up. Additionally, check out our Maintenance Membership designed for your needs. Our maintenance agreements provide appointment reminders, discounts, priority service, and more.
---
Ductless Installation and Replacement
Are you ready to go ductless? Our experts at Divine Heating & Cooling can help make your plan come to life. We'll do all the necessary load calculations to ensure you get the right equipment for the size and layout of your home.
Ductless systems are much easier to install than conventional heating, ventilation, and air conditioning (HVAC) systems. Want to turn your detached garage into a workout room? Go ductless!
Divine Heating & Cooling offers flexible financing plans tailored to your budget and needs. Apply today and purchase the quality HVAC system your family deserves.
Ductless Repairs
The weather can be unpredictable here in Oregon. For that reason, HVAC issues catch the best of homeowners off guard. Fortunately, our specialists can troubleshoot and fix it in no time.
Common ductless problems include:
Clogged drain
Poor heating or cooling
Odd noises or smells
If you think something is going on with your heating and cooling system, give us a call right away. Our experts will always give you an upfront quote before performing any repair. Additionally, we provide repair warranties to back our work.
Ductless Maintenance
Well-maintained mini splits can operate at peak capacity for up to 20 years or even longer. But to get the maximum mileage out of your investment, it's vitally important to take care of it.
Seasonal maintenance protects your investment and ensures it runs at optimal efficiency. Additionally, it allows your HVAC specialist to spot and fix small problems before they become costly repairs.
Here are a few of the many vital maintenance tasks your expert will perform:
Clean the condensate drain
Check for refrigerant leaks
Fine-tune electrical connections
Ductless units work harder than most of their competitors. Plus, you can install a ductless heat pump that offers you heating in the winter and cooling in the summer. It is the perfect solution to add comfort in areas where extending ductwork might be a costly hassle.
Be sure to ask about our customized Maintenance Membership tailored to your budget and equipment needs. Enjoy deep discounts on repairs, parts, and service calls—sign up today!
---
Furnace Installation and Replacement
Need a new heating system installed? We can help with that. At Divine Heating & Cooling, our team of highly trained experts is ready to modernize your home comfort.
From start to finish, it's a collaborative process:
First, we'll take measurements to determine the appropriate size of the heating system for your home.
Next, we'll assist as you find the model that meets your personal preferences and budget.
Then, we'll give you an accurate estimate.
The average installation takes four to eight hours. However, the timeframe may increase if you need additional air ducts put in or work done on your wires or gas lines.
Be sure to ask about our convenient financing options to purchase the HVAC equipment your family deserves. Ready to get started? Give us a call.
Furnace Repair
Are you having furnace troubles? Common symptoms include:
Short cycling
Patchy heat or no heat at all
Strange sounds
It gets cold here in Oregon, so we take repair calls seriously. Our experts are committed to solving the problem and making a long-lasting repair—no band-aid solutions. As an added protection, we offer repair warranties.
HVAC equipment always seems to break down at the wrong time! No worries—we offer 24/7 emergency response services to be there right when you need us.
Furnace Maintenance
Schedule a fall tune-up to keep your heating system running at peak efficiency all winter. It's also critical for your safety—a professional needs to check your heat exchanger for any cracks that could lead to a dangerous carbon monoxide leak. Your specialist will also perform vital cleaning that helps extend the life span of your equipment.Schedule maintenance today. Or sign up for one of our Maintenance Membership to receive reminders, priority service, discounts, and more.
---
Heat Pump Installation and Replacement
Need a new heat pump? Let our team of certified technicians help you find the perfect product to suit your home needs.
No HVAC system is one-size-fits-all. That's why we take comprehensive measurements of your living space to make sure the heat pump we install is correctly sized. This ensures your heat pump will last longer and perform at peak efficiency.
Our experts bring years of experience and a friendly demeanor to every service call. We'll always provide you with an up-front estimate and warranty on all of our work. For all of us at Divine Heating & Cooling, this is more than a job—we value the connections with our Oregon neighbors.
Our financing plans make it easy for you to create a healthy home for your loved ones. Give us a call for a consultation. 
Heat Pump Repair
There's never a convenient time to lose heating or cooling. Luckily, we're right down the road in Portland, OR, if you need a repair.
Call now and schedule a heat pump repair if you notice:
Strange smells or noises
Short cycling
Frost layer on the outside of the unit (freeze-ups)
If your heat pump is broken, our heating, ventilation, and air conditioning (HVAC) veterans can fix it. We value open communication and transparency with our customers whenever performing service.
We always keep our customers informed before we begin a repair:
We diagnose the issue.
We will let you know how we plan to fix it.
You will receive an accurate up-front estimate of how much the repair will cost.
Heat Pump Maintenance
A well-maintained heat pump will run efficiently for 10 to 15 years. Your heat pump gets heavy use—especially if you have it running year-round for heating and cooling. That's why seasonal maintenance is a must for making your investment last.
Here are some of the many things your specialist will do during a checkup:
Clean condenser coils and condensate drain
Check for safe refrigerant levels
Inspect and tune up electrical connections
In addition to professional maintenance visits, remember to change your air filter at least every 90 days to prevent mechanical problems. Changing your filter can also lower your energy costs by 15 percent.
Be sure to ask about our Maintenance Membership tailored to your budget and needs. Preventative maintenance allows your technician to check for hidden mechanical or safety issues before they turn into larger problems.
Call Divine Heating & Cooling for Exceptional HVAC Services
Need reliable home service in your area? Call Divine Heating & Cooling today. We service homes in Portland, OR, and the surrounding area. Reach us at 503-420-8059 or request service online.