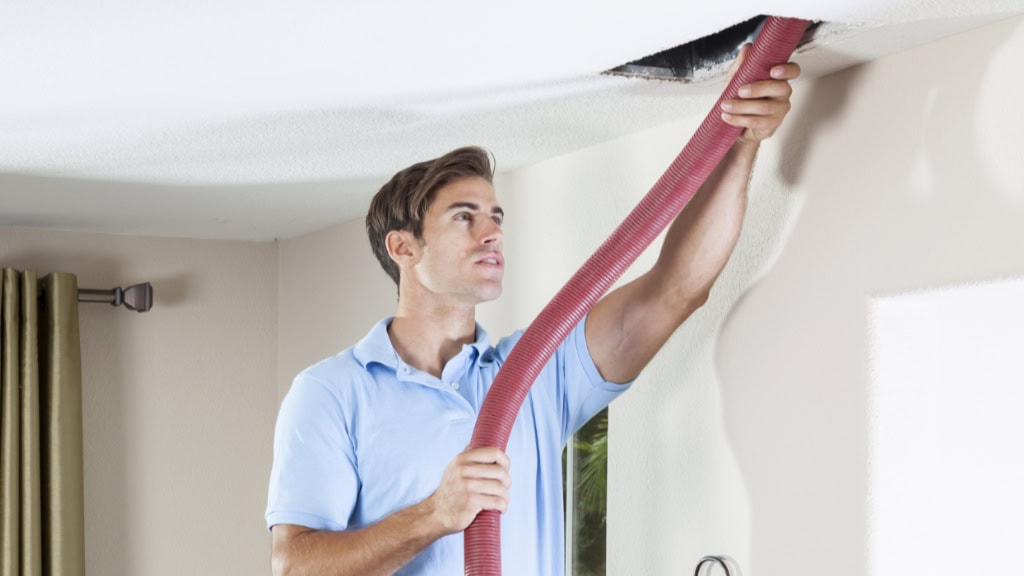 Duct cleaning removes contaminants trapped in your air ducts. Doing so boosts your indoor air quality (IAQ) and protects your heating, ventilation, and air conditioning (HVAC) equipment.
Your ductwork, for the most part, hides behind your walls, ceilings, and floors. It's easy to forget these ducts need cleaning. If your ducts are dirty, the contaminants get circulated by your air conditioner (AC), furnace, or heat pump. Pollen, mold, dander, and pest infestations can trigger allergic reactions.
Divine Heating & Cooling is proud to offer quality HVAC products and top-notch service to our valued customers in the Portland, OR, area. Get in touch with us today to schedule a duct cleaning visit.
How Do I Know If My Air Ducts Need Cleaning?
You may not be able to spot the issue with your eyes, but your immune system will likely pick up on it. People with allergies or asthma are especially sensitive to poor IAQ.
Members of your home may experience symptoms like:
Runny noses
Coughing
Sneezing
Itchiness
Other factors that can contaminate your ducts include:
Smoking tobacco products indoors
Indoor renovation projects that produce fine dust
Flooding or leaks
What Happens During Duct Cleaning?
Our experts follow a rigorous method that restores your ducts, leaving them spotless. You can ask to see images of your ductwork before and after we clean them. You'll be amazed by the results.
Here's how we clean:
We open up your vents.
We use a long brush in each vent to take off debris clinging to the inside of your ducts.
We wash out the ducts with a hose, thoroughly removing any debris.
We vacuum the ducts, leaving them spotless and dry.
If your ducts have been circulating dusty air, it may have also contaminated your HVAC units. Fortunately, we can also clean your entire heating and cooling system and change your air filter. This includes the blower motor, drain pan, coils, heat exchanger, assembly, grilles, and registers.
How Did My Ducts Get So Dirty?
Dirty ducts are often caused by another issue that should be addressed. For instance, mold needs water to grow—it could be forming in your ducts due to excess humidity or a leak from your sump pump, plumbing fixtures, or water heater. Pest infestations leave droppings that trigger allergic reactions.
In addition to cleaning, Divine Heating & Cooling can diagnose the source of the problem and either repair it or recommend the next steps. We believe prevention is key. That's why we recommend that our Oregon customers change their HVAC filter every 90 days. Doing so maximizes air quality and ensures your equipment doesn't get overworked due to stifled ventilation.
How Often Should I Schedule Duct Cleaning?
Divine Heating & Cooling recommends having your ducts cleaned every two years. Doing so is ideal for your indoor air quality. It also leaves an unobstructed airway for your heating and cooling equipment. However, if you suspect your ducts need cleaning sooner, give our Portland, OR, office a call right away.
Schedule duct cleaning right away if one or more apply:
Inordinately high utility bills
Signs of pest infestation
Mold or mildew in your vents
Recent indoor construction
Why Is Maintenance Important?
It's always easier to address problems sooner rather than later. When our specialists spot something wrong with your HVAC equipment during a maintenance visit, they can quickly address it. As a result, you'll avoid a costly repair.
Over time, it's pretty common to find small tears in your ductwork. Leaky ductwork losses can reduce your energy efficiency by up to 20 percent. Our team can detect leaks with thermal technology and patch them, saving you money on utilities. Maintenance also helps you get the maximum mileage out of your home comfort system, extending its life span.
Don't forget to schedule seasonal maintenance. Our Maintenance Membership plans make it easier to remember with appointment reminders. You'll also enjoy perks like priority service, discounts, and more. We designed it with our Oregon, neighbors like you in mind.
Call Divine Heating & Cooling Today for Outstanding HVAC Service.
Whether you need service for your ducts, air conditioner, or furnace, Divine Heating & Cooling can handle it all. Located in Portland, OR, we're ready to make your home more comfortable. Call today at 503-420-8059 or request service online.
Need Duct Cleaning Service?
Contact the experts at Divine Heating & Cooling.